Don't forget to keep an eye on our calendar and Facebook page for upcoming events and practice locations.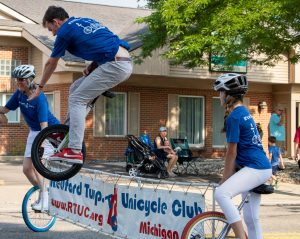 Our 2023 Beginning Unicycle class is graduating on March 4th and RTUC members will be performing for the occasion. Everyone is welcome.
WHEN:   Saturday, March 11th, 9:00 am – 12:00 pm
WHERE: Tipton Academy Gym, 29205 Florence St. Garden City, MI 48135.